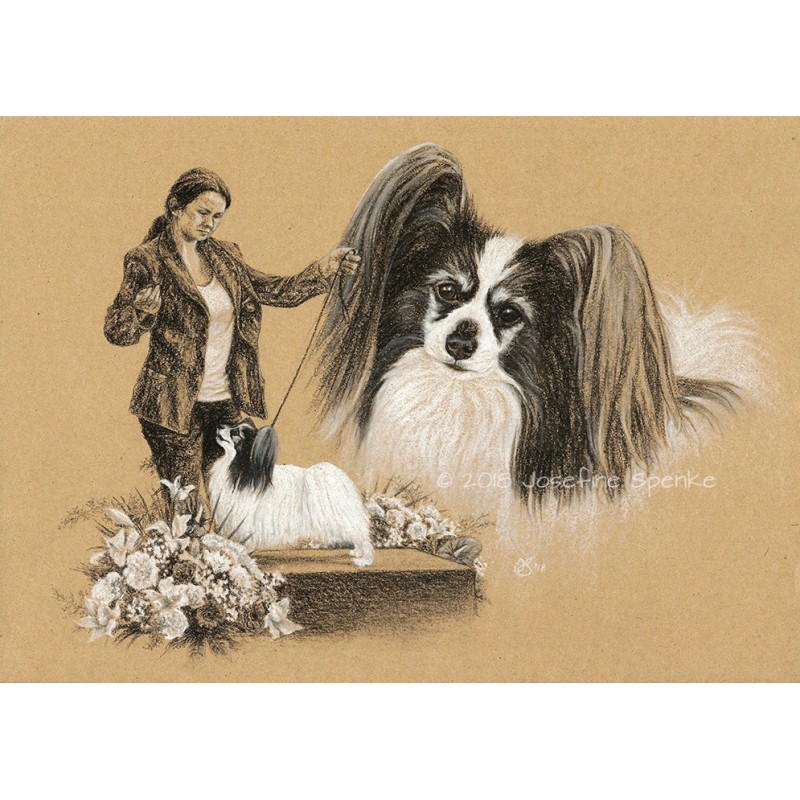  
Digital fantasy portrait
According to the German §19 UStG VAT is not declared.
Delivery time: 3-20 business days
Product customization
Don't forget to save your customization to be able to add to cart
Digital fantasy portrait
A custom painted portrait of your OC(s), either as bust or as fullbody.

For these paintings I need a character sheet and/ or existing artwork for each OC, as well as a short description of each OC's personality and/ or the mood you want to be conveyed.

After I've received your order I'll get back to you via email to discuss the details of your commission. At that point, feel free to send over any additional images if you'd like to send more than the order form has space for.

The painting will be a .JPG file and have 300dpi and between 3000-6000 pixels in size minimum. You will receive an un-watermarked .jpg copy via email.
Your painting will usually be completed within 2-6 weeks once I've started. I'll show you progress shots so you can always see how far your painting has progressed!
Important:
The delivery time of custom painted works will naturally be much longer than that of independent works. Depending on order situation and complexities of the orders it can take several weeks or even months to complete your portrait. Please keep that in mind especially if you're purchasing commissioned artwork as a gift.
Data sheet
Materials used

digital file (.jpg)

Delivery

e-mail