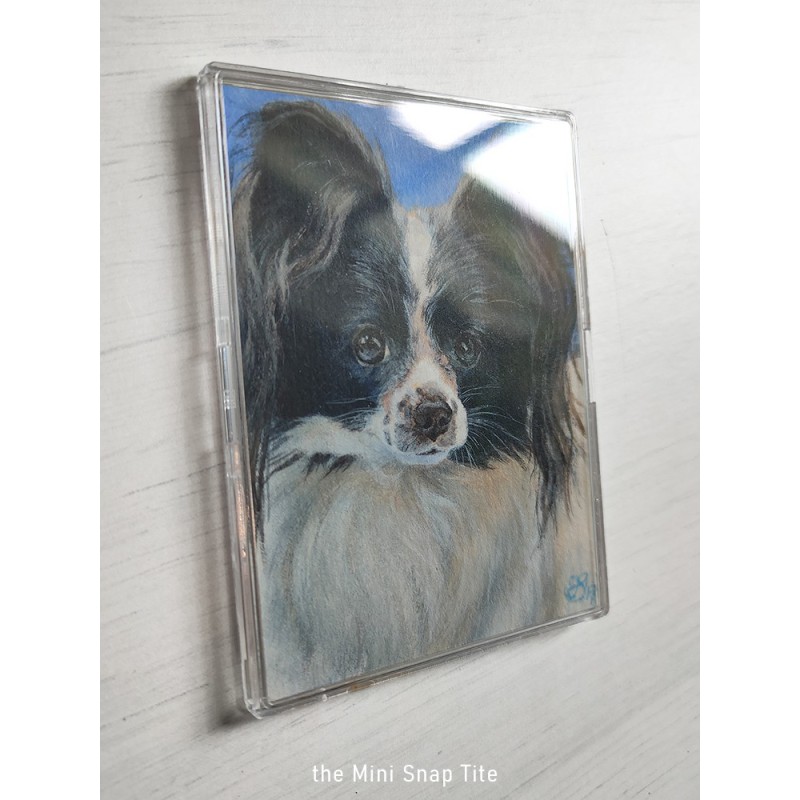  
Digital pet portrait - Chibi
According to the German §19 UStG VAT is not declared.
Delivery time: 3-20 business days
Digital pet portrait - Chibi
Product customization
Don't forget to save your customization to be able to add to cart
Your pet as a cute Chibi!
These little portraits are highly stylized and can be used for any number of things: as icons for your social media accounts, phone and desktop backgrounds, make stickers or bookmarks from them, or anything else that you can think of. The sky's the limit!
For these portraits I need one or more photos of each pet where the colors, markings and features are clearly visible. You can decide the pose(s) either yourself or leave that to me. In the latter case, please tell me about the personality and likes of each pet so I can come up with something that accurately represents the individuality of your pets!
After I've received your order I'll get back to you via email to discuss the details of your commission. At that point, feel free to send over any additional images if you'd like to send more than the order form has space for.
The painting will be a .PNG file with transparent background and at 300dpi and 1200 pixels in size minimum. You will receive an un-watermarked .jpg copy via email.
Your painting will usually be completed within 2-6 weeks once I've started. I'll show you progress shots so you can always see how far your painting has progressed!
The sheet with 10 Chibis includes 2 printed sticker sheets that will be shipped to you at no additional cost.
Important:
The delivery time of custom painted works will naturally be much longer than that of independent works. Depending on order situation and complexities of the orders it can take several weeks or even months to complete your portrait. Please keep that in mind especially if you're purchasing commissioned artwork as a gift.
Data sheet
Materials used

digital file (.png with transparent background))

Delivery

e-mail